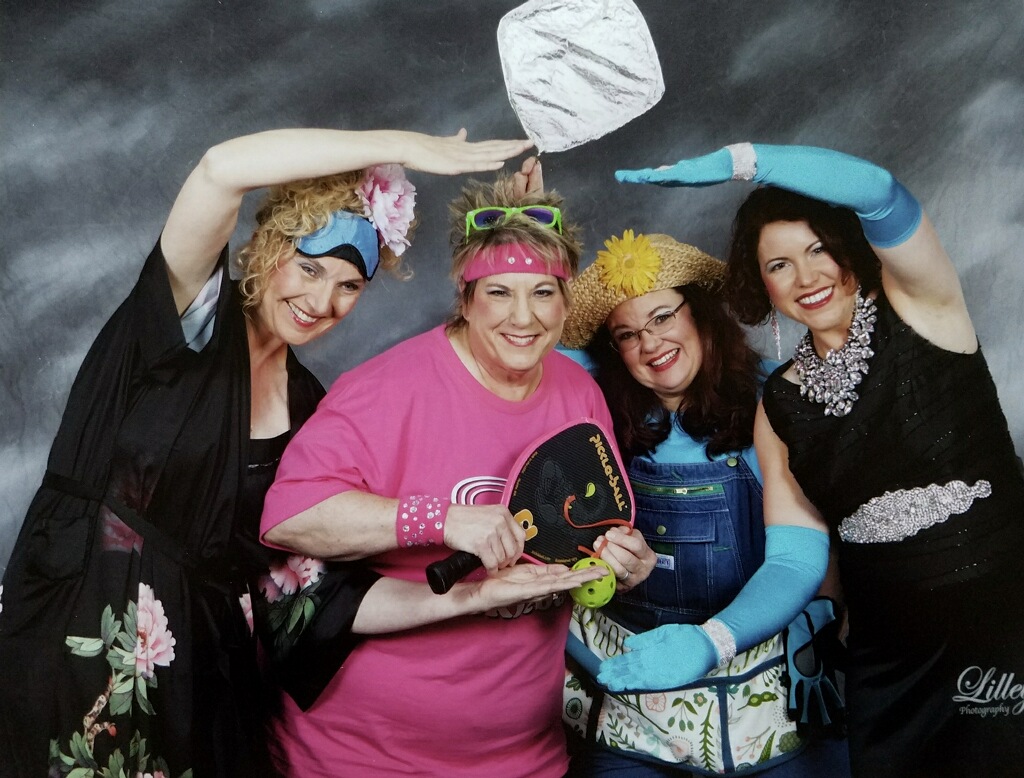 What do you get when you put together a pyrotechnics professional, a nutty professor, a sleuth and an event coordinator?
An explosive quartet.
Four wacky Sweet Adelines investigating ways to have fun.
Barbershoppers committed to life long learning and
improvement of their craft.
Women who love to entertain.
The answer is all of the above. Their name is "Anything Goes" and that says it all!
Contact: Kathy Sanderson 734-790-0519 Email: anythinggoesqt@gmail.com
---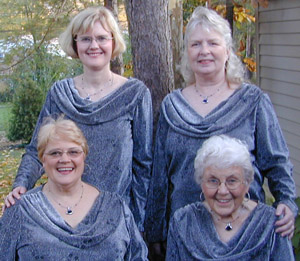 Harmony 4 Fun
Tenor: Nancy Kingsbury
Lead: Terri Mull
Baritone: Shirley Southgate
Bass: Jill Burton

Harmony 4 Fun would be happy to sing for your special occasion.
Contact: Shirley Southgate 734-971-2595 Email: SAPSA2@aol.com
---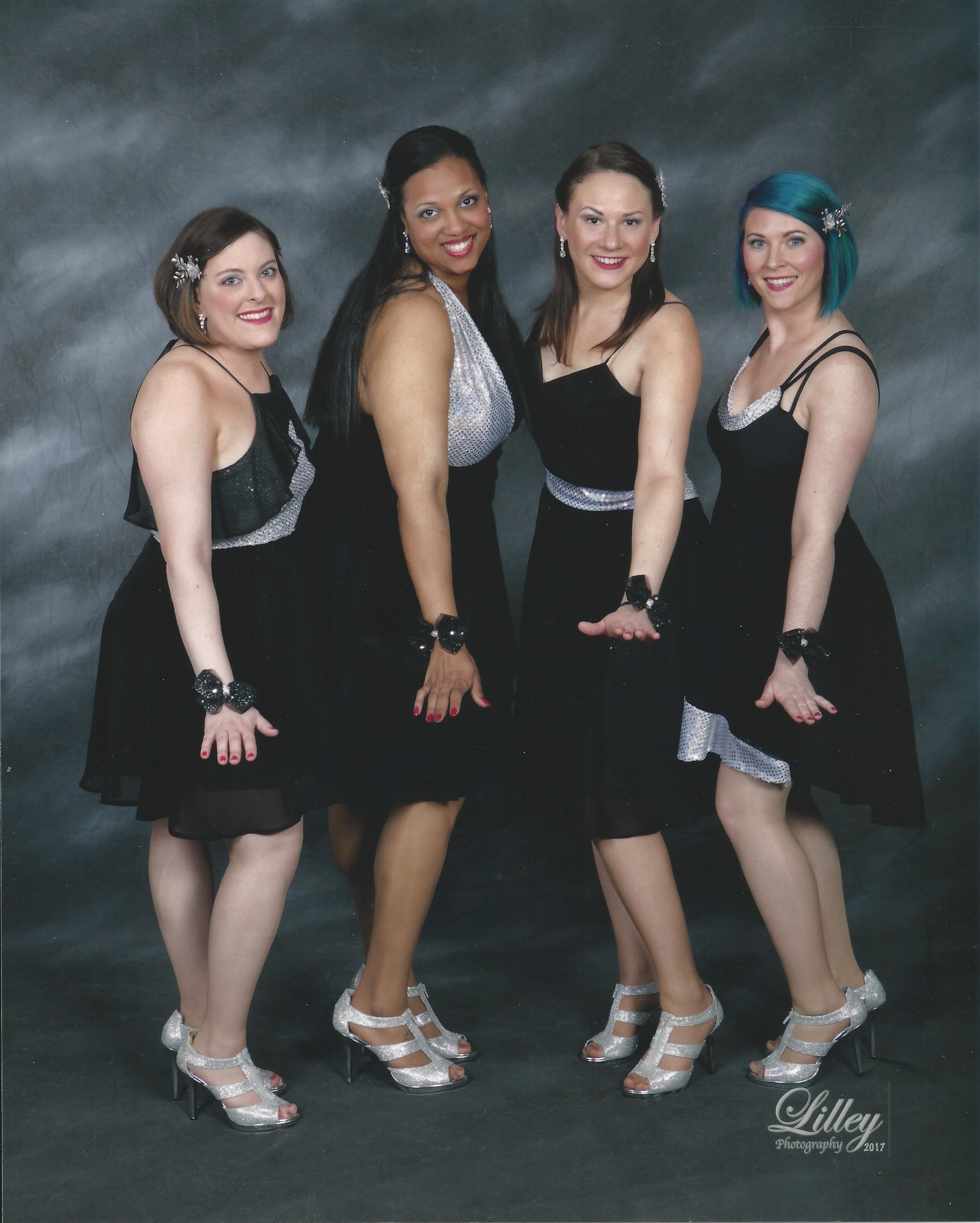 Party Favors
Tenor: Melanie Bott
Lead: Andrea Frias
Baritone: Brittni Woods
Bass: Julie Depowski
---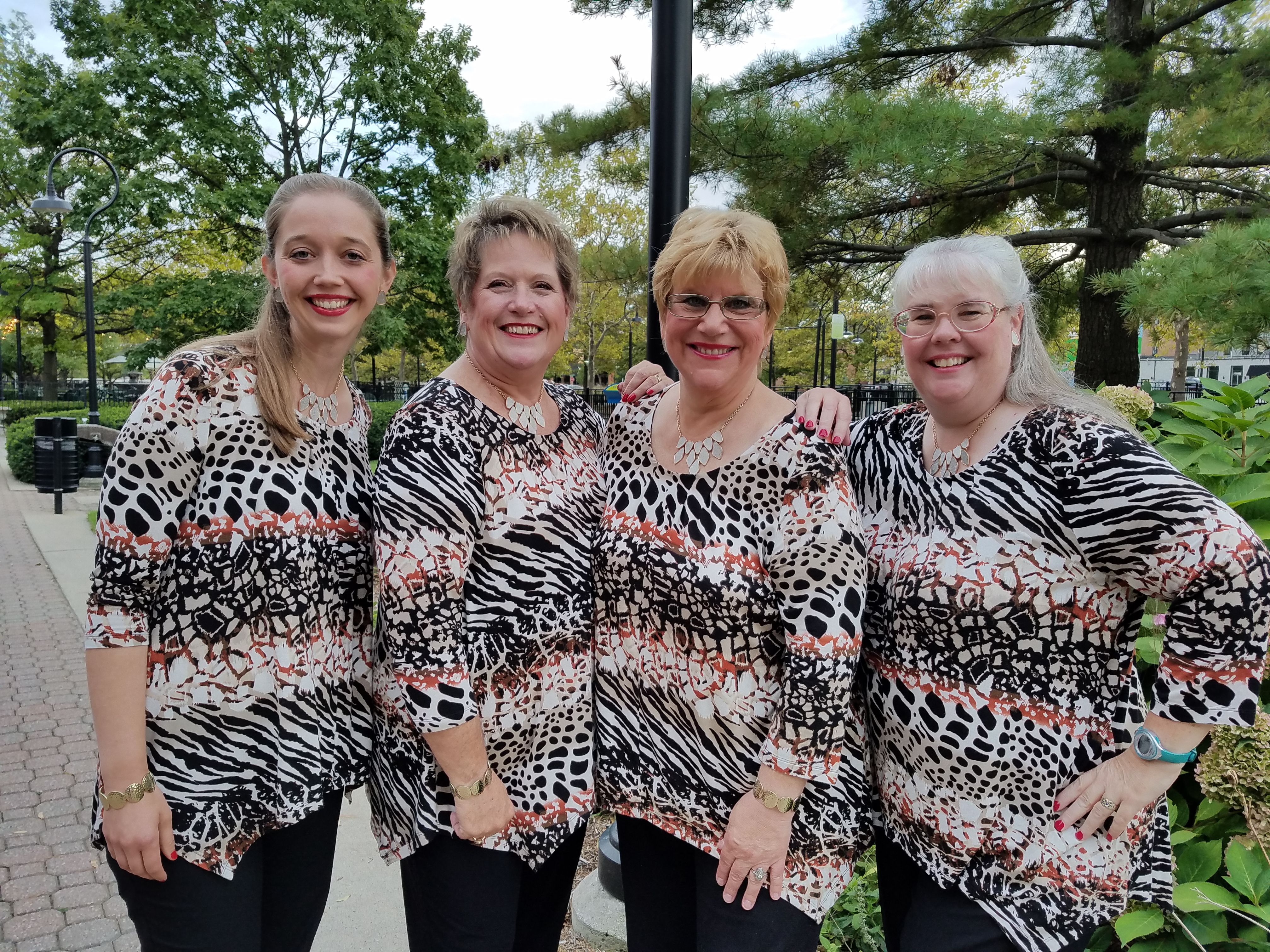 Swing Sisters
Tenor: Mary Su
Lead: Gail Ash
Baritone: Sara Acton
Bass: Lynne Peirce

If you're looking for swinging ballads and the glory of the big bands at your next event, we'd love to sing for you.
Contact: Lynne Peirce 734-668-8040 Email: lynneerskinepeirce@gmail.com
---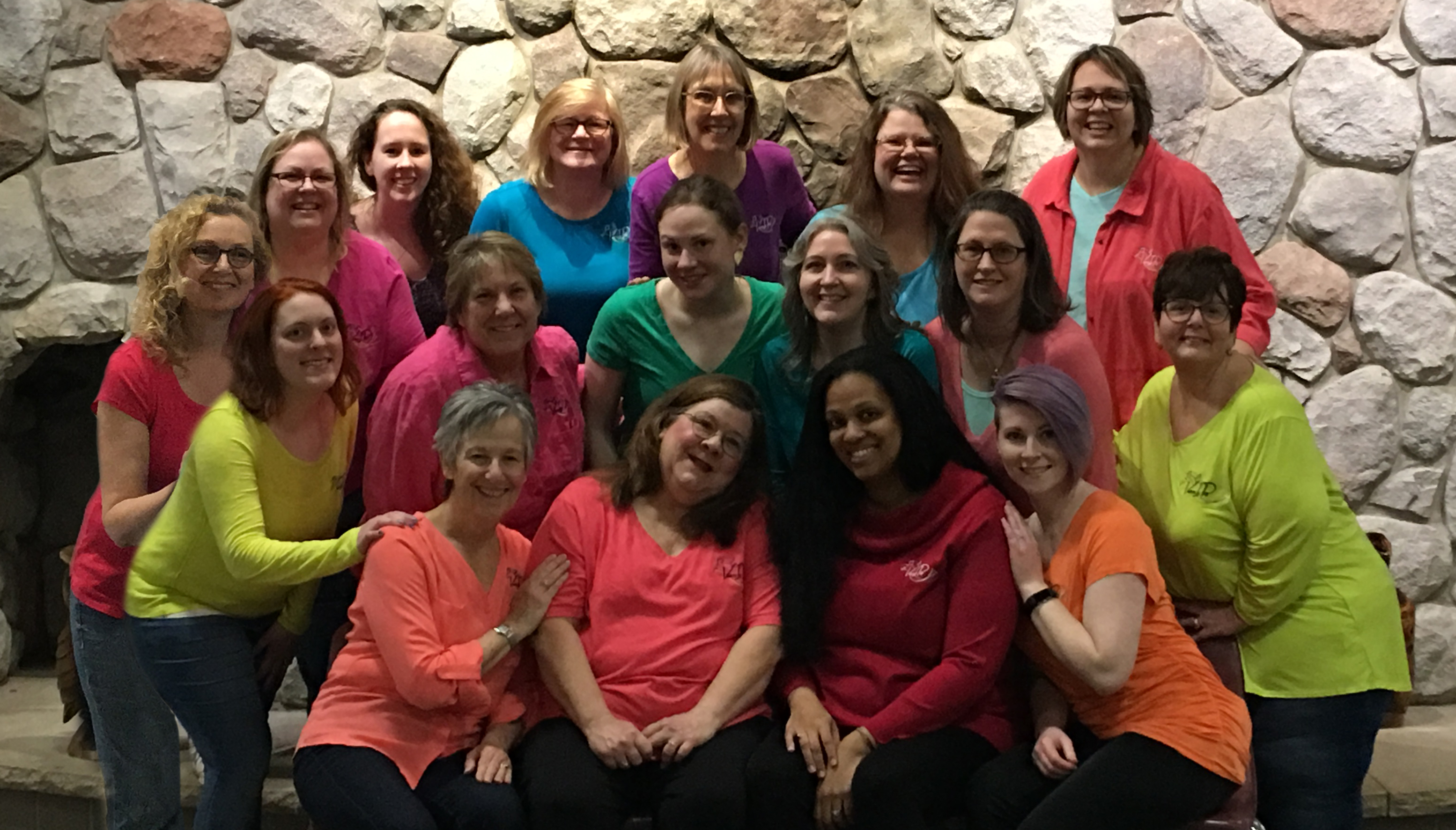 Voices in Pop (VIP) is a select, female a cappella ensemble performing favorite Top-40 hits. The group was created in January 2014 to entertain and educate the community, engage and attract young people to a cappella music, perform at community events, encourage members to learn challenging arrangements of current pop hits, and improve individual vocal skills for its members. All members of VIP are also members of the Voices in Harmony Chorus who are affiliated with Sweet Adelines International and sing 4-part barbershop harmony.

Contact: Jennifer Jones 734-612-7580 Email:: jjlynn@med.umich.edu.
---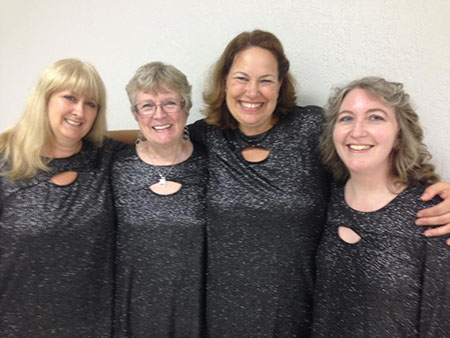 Ypsi Chicks
Tenor: Sandra Larson
Lead: Kay Stone
Baritone: Joy Hurst
Bass: Julie Harden

In the summer of 2014, four young ladies decided to sing a song together in the "Summer Quartet" program with Voices in Harmony. They enjoyed singing together so much that they decided to register as a quartet with Sweet Adelines International. They chose the name Ypsi Chicks, a reference to Ypsilanti, where they met and where the Voices in Harmony rehearse.
Sandra Larson is singing tenor with the Ypsi Chicks, and she sings baritone with Voices in Harmony. She has been a member of SAI and Voices in Harmony since 2013. Ypsi Chicks is her first quartet experience.

Kay Stone sings lead in both Voices in Harmony and the quartet. She returned from North Carolina to Michigan in 2010, but has been a Sweet Adeline since 2004 and has been a member of four different quartets in those years.

Joy Hurst sings that tricky little baritone part for the "Chicks". She joined Voices in Harmony in 2014, but is currently a member of River Raisin Chorus in Monroe, MI. She learned to love music from listening to her father's country band, as well as singing in a trio in Junior High School and singing in a quartet in High School. Joy says she loves all things harmony!

Julie Harden is that beautiful bass voice you hear when she sings with the "Chicks". She has been singing since she learned to put the needle on her Sound of Music album. Julie joined Voices In Harmony in 2013 and became a "Chick" the next year.

Contact: Kay Stone at seashanty2@earthlink.net
---